An exhibition organized by Trudy Kunkeler because of the book presentation 'in between sculpture'.
She has invited three co-exhibitors, who have comparable starting points in their work.
Anne Ausloos (B)
Eve Ariza (And)
Jeroen Bechtold (NL)
 The book presentation and opening of the exhibition take place on Sunday the 2th of September at 15:00 h. in DordtYart. The opening will be performed by Piet Augustijn, former-curator contemporary art of the Gorcums Museum. 
From Saturday the 1th of September until Sunday the 7th of October DordtYart will be opened every weekend from Friday until Sunday: 11:00 – 17:00 h.
Free entrance at the book presentation. 
DordtYart / Maasstraat 11 / 3313 CR Dordrecht / dordtyart.nl
Agenda DordtYart: Lecture by Anne Berk – 23.09.2018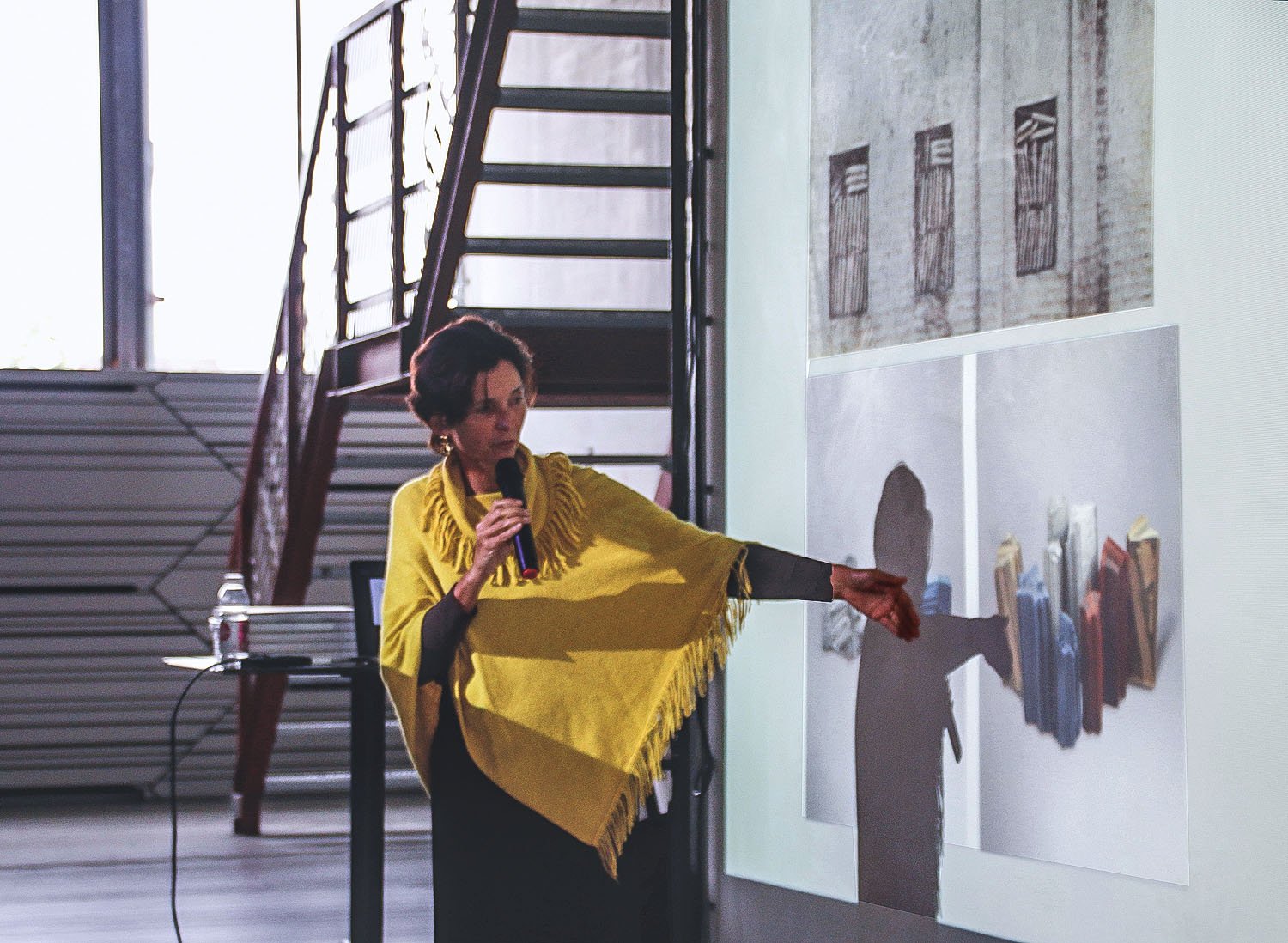 A lecture by Anne Berk, curator and publicist, will be held as a part of the exhibition IN BETWEEN SCULPTURE, on Sunday, 23 September at 15:00 hours.
The exhibition is organized by Trudy Kunkeler in connection with the publication of the book about her work with the same title.
A text by Simon Schama from Landscape and Memory is a guide:
'"Before it can ever be a repose for the senses, landscape is the work of the mind. Its scenery is built up as much from strata of memory as from layers of rock".
For this exhibition, she invited three artists who have similar starting points in their work.
Eve Ariza (And.)
Mineral Cartographies
(R)evolutions and Consonants
Anne Ausloos (B)
The table installation Terra consists of debris Rupelian clay, which as time capsules are testimonials of a time on Earth without human presence.
Jeroen Bechtold (NL)
The installation the Manhattan series, icon of 'the city', because the year 2005 is a turning point
for mankind. After 2005 more than 50% of the world population lives in an urban environment.
DordtYart / Maasstraat 11 / 3313 CR Dordrecht / dordtyart.nl
LAST WEEKEND EXHIBITION IN BETWEEN SCULPTURE TRUDY KUNKELER
DordtYart / Maasstraat 11 / 3313 CR Dordrecht / dordtyart.nl
friday october 5 till sunday october 7 / 11.00 hr t/m 17.00 hr